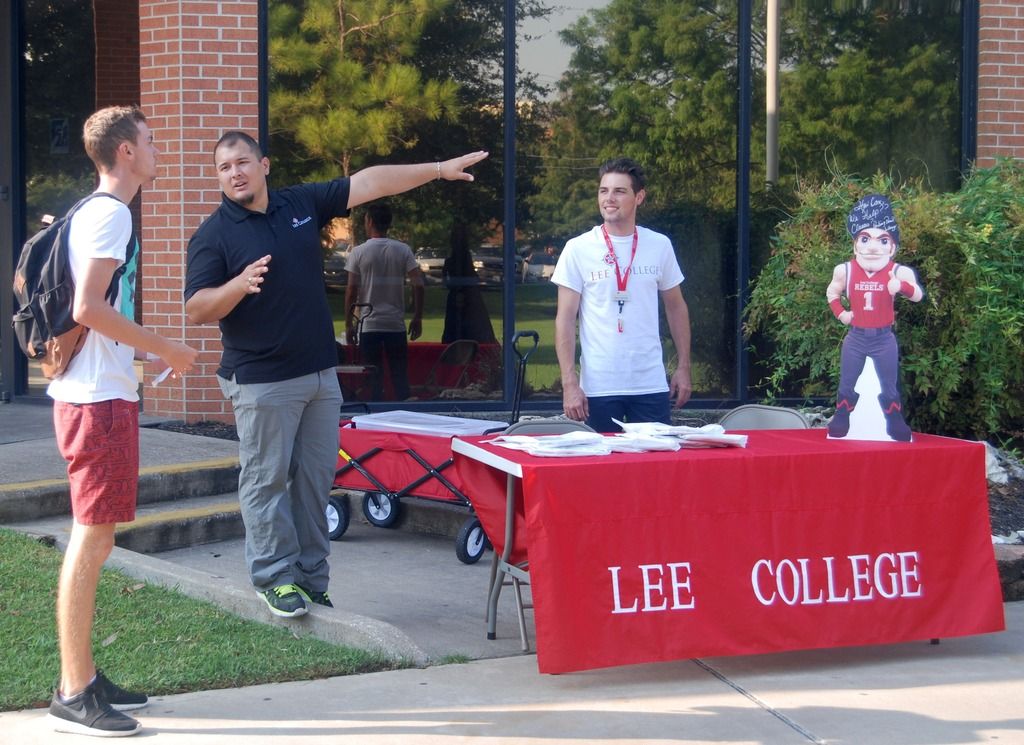 With early enrollment estimates showing an increase in the number of students crossing the campus and the Southern Association of Colleges and Schools (SACS) re-accreditation process in full swing, the Fall 2015 semester at Lee College is officially under way.
"We are in a very wonderful environment," Pres. Dr. Dennis Brown told faculty and staff gathered for Professional Development at the Performing Arts Center to usher in the coming semester. "You're special,  what you do for our students is special, and I appreciate your efforts."
Highlights from Brown's address:
Preliminary data shows a 6 percent increase in student enrollment, including dual-credit students and those at the Lee College Huntsville Center.
The college continues to work through the SACS re-accreditation process, having met 80 percent of the association's 85 comprehensive standards and reached 100 percent compliance with its core requirements. A re-accreditation team will make its on-site campus visit in October and begin analyzing the college's chosen quality enhancement plan (QEP): "Navigating Your Future: Create Your Own Adventure." The QEP is designed to combine career exploration with counseling and advising support to help first-time-in-college general studies majors clarify their career goals; develop and implement a plan to achieve those goals; and become fully equipped for their transition from Lee College to the workforce or a four-year institution.
The 2015-16 budget, which must still be approved by the Board of Regents at its meeting this Thursday, Aug. 27, includes a 3 percent salary increase for employees.
Renovations to the McNair Center, located along Interstate 10, will be complete at the end of October. The expanded center will house programs in machining, millwrighting, pipefitting and welding.
The Lee College Education Center in South Liberty County will open this fall with 14 classrooms. The center will serve five nearby school districts and offer dual-credit classes and coursework in process technology, CADD, electrical technology and welding. Community development organizations from Dayton and Liberty contributed a combined $382,000 to help fund the center's operations.