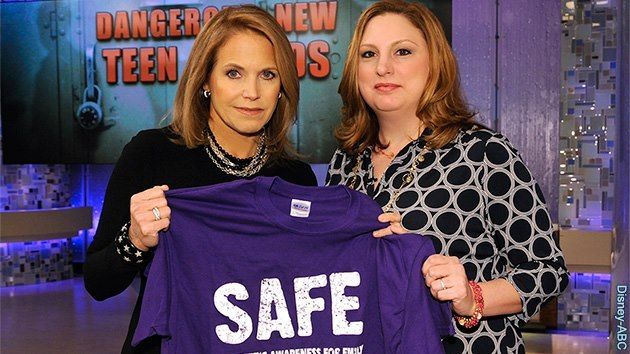 Emily Bauer was a normal 16-year-old girl until experimentation with synthetic marijuana led to a psychotic break, multiple strokes, an induced coma and brain damage so severe that doctors advised her family she likely wouldn't survive.
Three years later, Emily is alive and on the long, slow road to recovery. Her family has  launched Synthetic Awareness For Emily (SAFE), a charity organization devoted to raising awareness of the dangers of using synthetic marijuana. She and her mother, Tonya, will be special guests Wednesday, Oct. 7, at Drug & Alcohol Awareness Day — an event featuring information and fun, interactive activities that explore alcohol and drug issues on campus and in the community.
Drug & Alcohol Awareness Day will be held in the Student Center from 10 a.m.-2 p.m., with more than a dozen local organizations expected to participate, including the Bay Area Council on Drugs & Alcohol; Baytown Police Department; Mothers Against Drunk Driving; Texas Alcoholic Beverage Commission; the UTMB-Center for Addiction Research; and many others. Free pizza will be provided and door prizes awarded.
The Synthetic Drug Workshop featuring Detective Aaron Crowell of the Baytown Police and the Bauer family will be held from 12:30-1:30 p.m., in the Bayer Conference Center.
For more information about Drug & Alcohol Awareness Day, contact the Counseling Center at 281.425.6384.