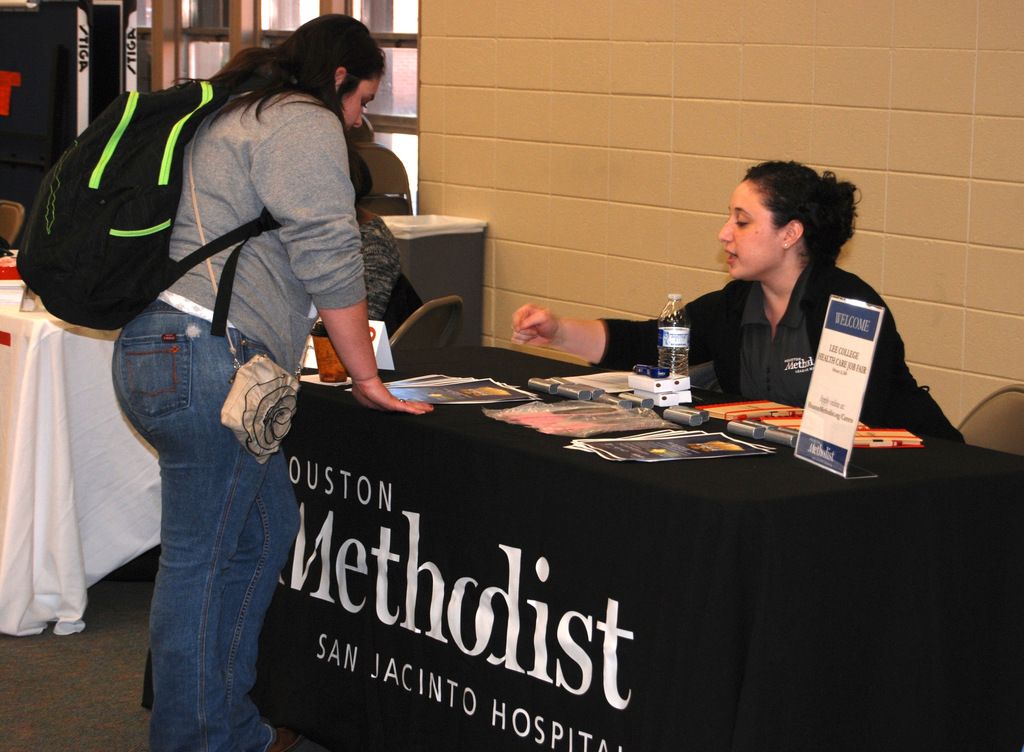 The Lee College campus will be abuzz this week with two annual events that regularly draw hundreds of community members and dozens of local businesses: the Health Fair on Tuesday, March 24, and the Take Command of Your Career Job Fair on Thursday, March 26.
Health Fair

When: 1- 4 p.m.
Where: Sports Arena
Details:  At least 50 local vendors – including pharmacies, medical facilities, vision and dental offices and fitness centers, among others – will be on hand to showcase their services and offer advice about living a healthier and more fit life. In addition to being screened for blood pressure, body fat percentage, vision, dental and even chiropractic evaluation, Health Fair guests will also be able to collect free handouts and tokens to take home.
Take Command of Your Career Job Fair
When: 10 a.m.-2 p.m.
Where: Sports Arena
Details: Job seekers are advised to come to the fair dressed and ready to meet with potential employers hiring candidates for positions in several fields: computer maintenance and technology; instrumentation; process technology; computer-aided drafting; art and design; office administration; healthcare; broadcasting; banking; engineering; construction; safety; general contracting; welding; pipefitting; civil service; law enforcement; human resources; and education.
The Center for Workforce and Community Development will host a speed-networking event from 11 a.m.-noon to give participants the opportunity to get feedback on their resumes and interview skills.
Staff members from various Lee College departments will also be available to offer information about degree and certificate programs, financial aid options and tips for students applying to and attending college for the first time.